Kamala Harris busted through the barriers of race, sex, and financial upbringing, becoming the first woman of color to enter the White House as the Vice President-Elect of The United States of America. On October 20, 1964, Kamala Harris was born in Oakland, California, and raised by her Jamaican-American father and Indian American mother; she graduated from Howard University in 1989. Kamala would lead a life of service as she started her profession in the Alameda County District Attorney's Office, earlier than being recruited to the San Francisco District Attorney's Office and later the City Attorney of San Francisco's office. In 2003, Kamala changed into elected district attorney of San Francisco. She changed into elected Attorney General of California in 2010 and re-elected in 2014.
As Biden's running mate in the U.S presidential 2020 election, Kamala was able to bring a level of relatability to the campaign to which people genuinely connected with her. She campaigned on real issues of social and racial injustices. The key issues and policy positions also included healthcare and immigration. Her fierce interrogations of Trump management officers and championing racial justice helped her stand out among other candidates. In reality, regardless of what party you belong to, everyone must acknowledge what this means for the Black and Asian people who live in the United States. It has been one hundred years since the passage of the 19th Amendment, which granted women the right to vote; Harris will be the first woman to serve as Vice President. Kamala said it best in her own words, and I quote, "But while I may be the first woman in this office, I will not be the last, because every little girl watching tonight sees that this is a country of possibilities. And to the children of our country, regardless of your gender, our country has sent you a clear message: Dream with ambition, lead with conviction, and see yourselves in a way that others may not, simply because they've never seen it before, but know that we will applaud you every step of the way."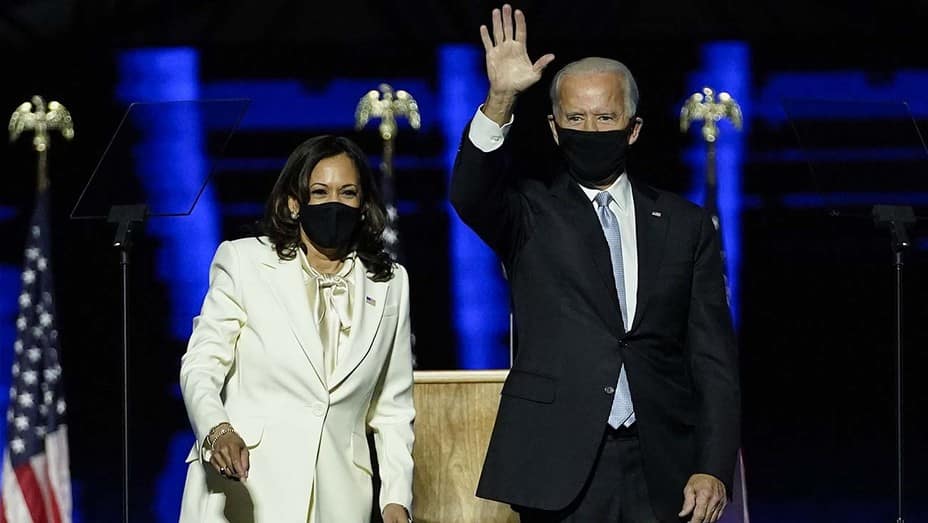 We are so excited and confident that the future of politics has forever now that Kamala Harris will be Vice President. January 20, 2021, more than one ceiling will shatter: America will have its first female Vice President. We are so proud of her. Kamala will be second in line for the most powerful office in the world.
Politicians mustn't ignore the forgotten base of Americans. Many people feel left behind due to COVID19. Millions of Americans have gotten sick and, even worse, have died. The fact that a woman of color will be occupying the Oval office changes the demographics of donors, political stakeholders, and all the young women of America who want to be on the Presidential ticket daily. Kamala is a fierce woman of independence and grit, and her nomination is a signal to everyone in the world that Americans are willing to elect women into office. Truthfully we think she wins women's electability to the highest office in the land of the free and home of the brave – a serious question that haunted both the women and people of color who ran for the Democratic nomination. To women and young girls of all walks of life, Harris's ascension to the vice presidency broadens the horizons of women's possibilities of every political persuasion. It gives a foundation of hope to those who may have thought they did not have a chance in the past.
In the twenty-first century, black women, who make up 7.4% of the U.S. population, are significantly underrepresented throughout corporate America's leadership ranks, occupying 1.6% of vice president roles and 1.4% of C-suite positions, LeanIn.org reports in "The State of Black Women in Corporate America. Vice President-Elect Kamala Harris's nomination will change corporate business dynamics, opening doors for women of color to be in corporate jobs.
We support women of all ages to help them reach their full personal and career potential. By providing women with the proper resources, we want to help boost their confidence. We give women the emotional support they need to attain their dreams. Quality and strong female leadership is an essential part of all communities. We inspire women to build healthy communities. Don't you think that if more women had the proper support, they would feel empowered to push themselves and pursue higher power positions?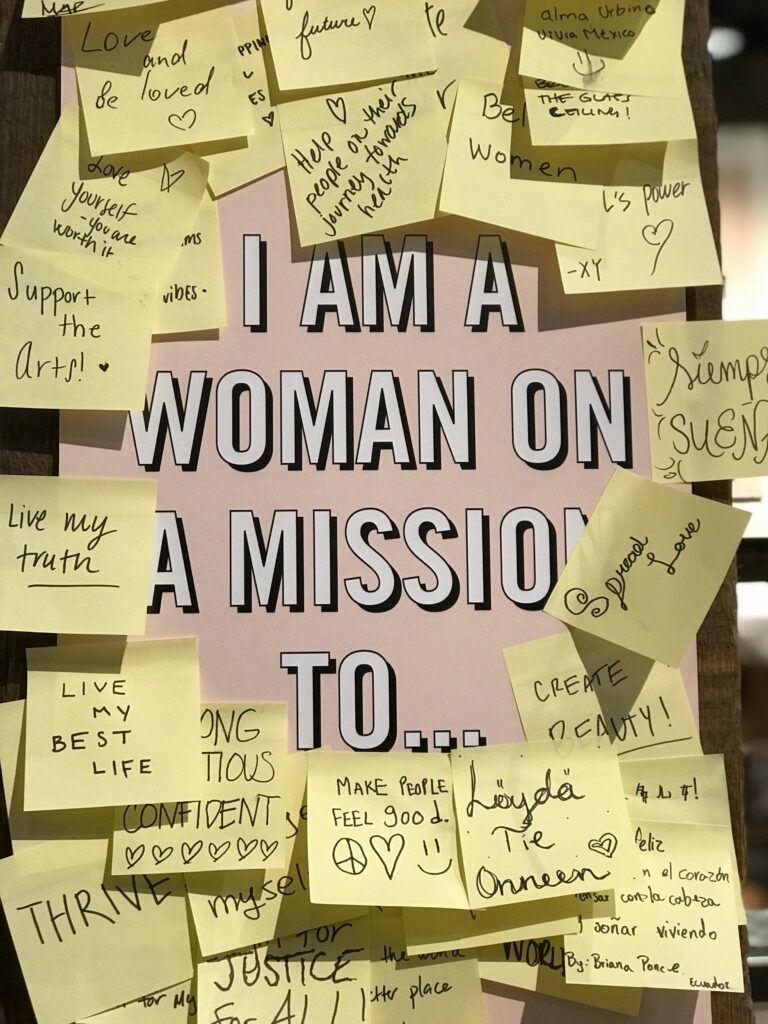 Check out some of our women's rights resources
Women need support and resources from both other women and men. Can you imagine where Kamala would be without the aid of her husband, family, and President-Elect Biden? Education and resources should be made available to young girls. We want to give them the tools they need to build a strong foundation for themselves before college. We plan to develop courses around financial literacy, life skills, emotional intelligence, and gender confidence. Our foundation feels these are some of the basic building blocks to success.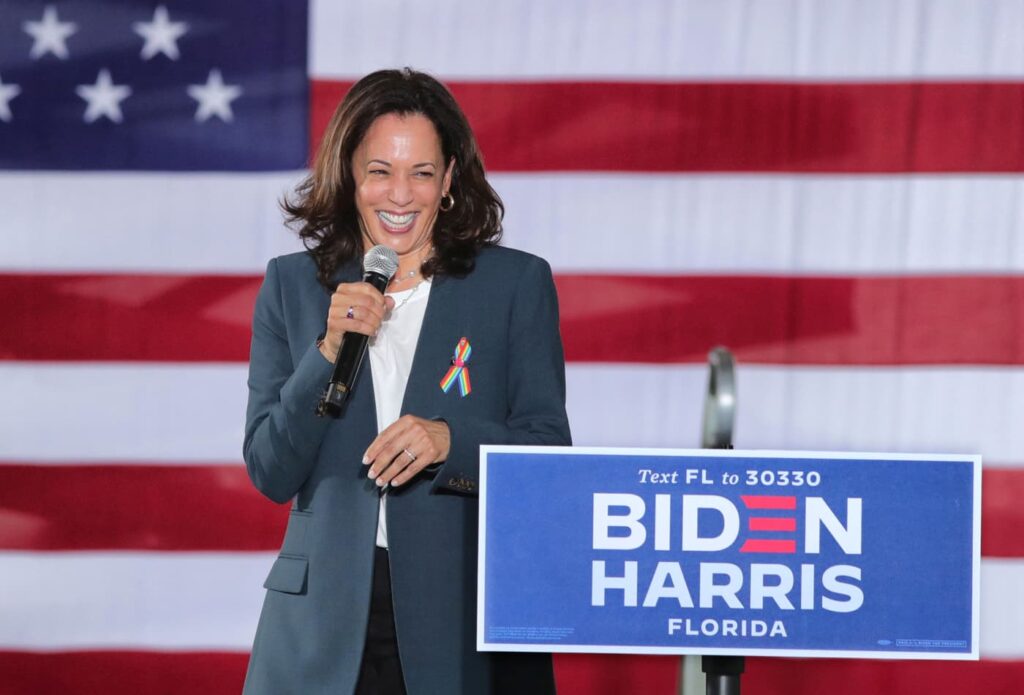 If we look back at the past four years, well, they have been devastating to women of all ages. Someone accused Donald Trump of sexual assault during his campaign, and he still was elected the 45th President. Now that Kamala Harris is the Vice President-Elect, it seems as if there has been a restoration of sanity in the White House.
Are the days of the insulting gender pay gaps finally history? We hope so! During the pandemic, women's unemployment fell 2% more than the rate of men's unemployment. Women need more support during these trying times. Between less work and kids having to attend school from home, women are overwhelmed and under assisted. The new administration should increase the minimum wage, provide more child care resources, and pay women the same as men. We are excited about this historic time. Our foundation looks forward to the programs Kamala Harris might influence during her term as Vice President.